A Year of Knowledge and Skill Development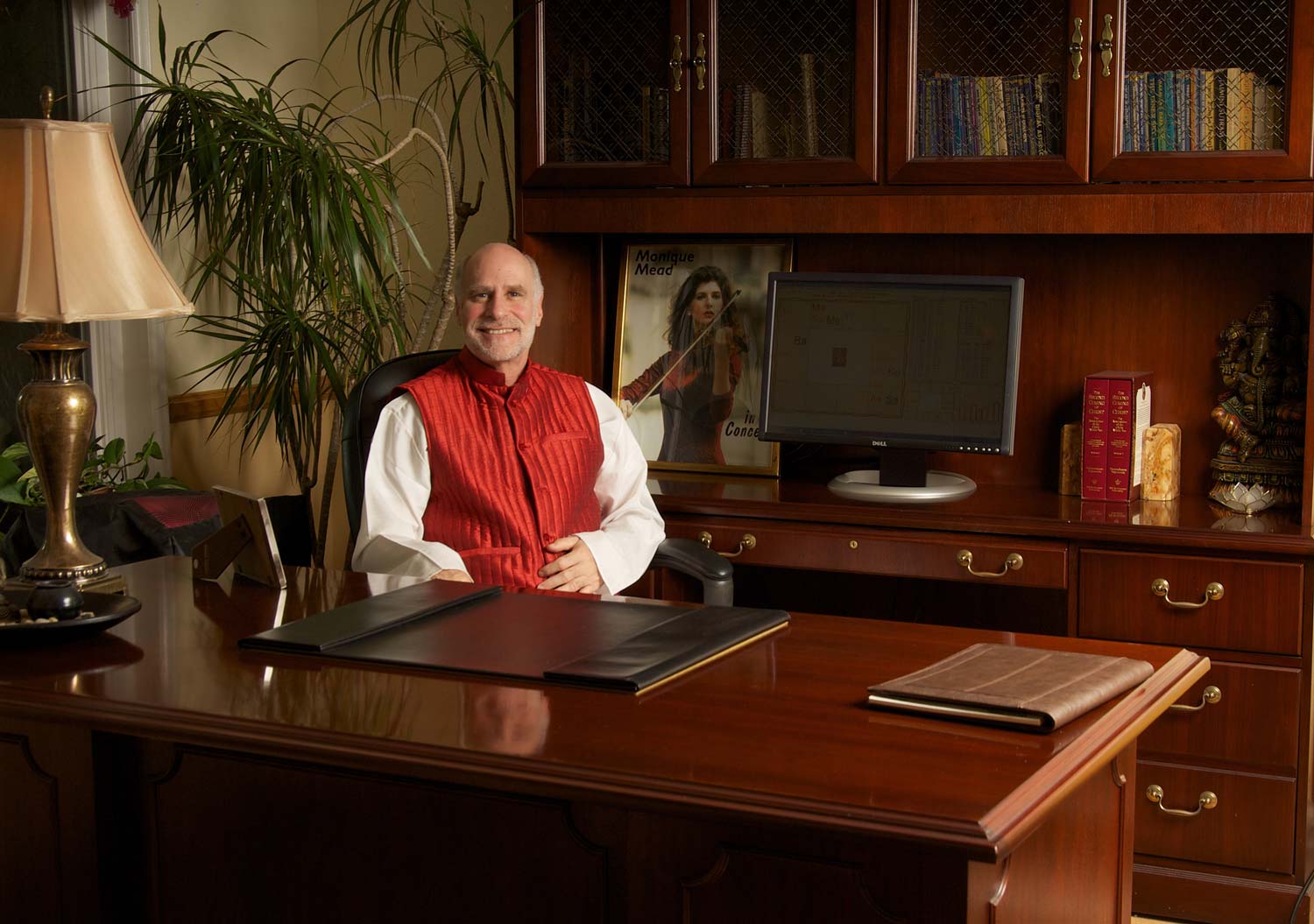 How can you continue to build your knowledge and understanding of Jyotisha?
Once you've become aware of the predictive power of Jyotisha , it's natural to want to deepen your knowledge and expand your expertise. But, how?
Trying to decipher the classical texts on your own can be overwhelming.
Even modern books can be impenetrable. And the internet, while filled with information, is a maze of disjointed, unprocessed and often misleading ideas.  What's needed and oftentimes missing is a systematic, structured approach. 
That's why I hear this question again and again. 
At the end of every seminar on my recent international teaching tours, students have asked, "Marc, how can I continue learn this subject from you."
Before now, the answer was, "Wait a year or more and I'll be back," which never felt very satisfying either to me or students.  So to serve the needs of those who would like the opportunity to study with me throughout the year, I am implementing some " at a distance" learning programs. 
Announcing: The Jyotisha Journey: A Year of Knowledge and Skill Development
The Jyotish Journey makes it possible for you to deepen your knowledge and expand your expertise by studying with me from the convenience of your own home on your own schedule.
Starting September 1, 2015 and anytime thereafter you can join the Jyotisha Journey and receive:
A Standard Subscription:
With this annual subscription you will receive each month:
One illuminating, research-based e-book on a specific aspect of Jyotisha
 In-depth. Each monthly e-book/lesson is 30 to 50 pages in length or more and focused on specific interpretive principles and predictive techniques.
 Profusely illustrated - so you can see how Jyotisha "comes alive"  through the charts of individuals - both famous and otherwise.
Premium Subscription
In addition to the above, Premium members are invited to participate in a monthly one-hour question and answer session via a webinar to clarify and expand your understanding of the key learning points in each article.
This is your opportunity to ask your questions and to learn additional methods for applying the interpretive  principles. 
All levels are welcome.
While an understanding of the very basics of Jyotisha is a prerequisite, I design these study materials so that they are appropriate for both new and more advanced students of Jyotisha. This makes each monthly lesson a resource that can be returned to again and again as your knowledge deepens.
Not the usual topics.
Each month you will learn how to apply principles from both the Parashari and Jaimini systems of chart analysis and prediction. The topics will range from the practical to the more esoteric. And in every case, you'll learn  how to apply these ancient principles to life in today's modern context.
Signing up for this program is easy.  You can simply subscribe directly through PayPal through one of the following links:
Standard Annual Subscription
Entitles you to receive an e-book on the first of each month.

Premium Annual Subscription
Entitles you to receive an e-book on the first of each month and participate in a monthly webinar

If at any time you are not satisfied with your subscription program you may cancel and receive a full refund.
To download a sample of the type of article you would receive each month with your subscription, click here.
The e-books that will be distributed starting September 1 as a part of this program will be completely new and original material  and not any currently published on Amazon.com.